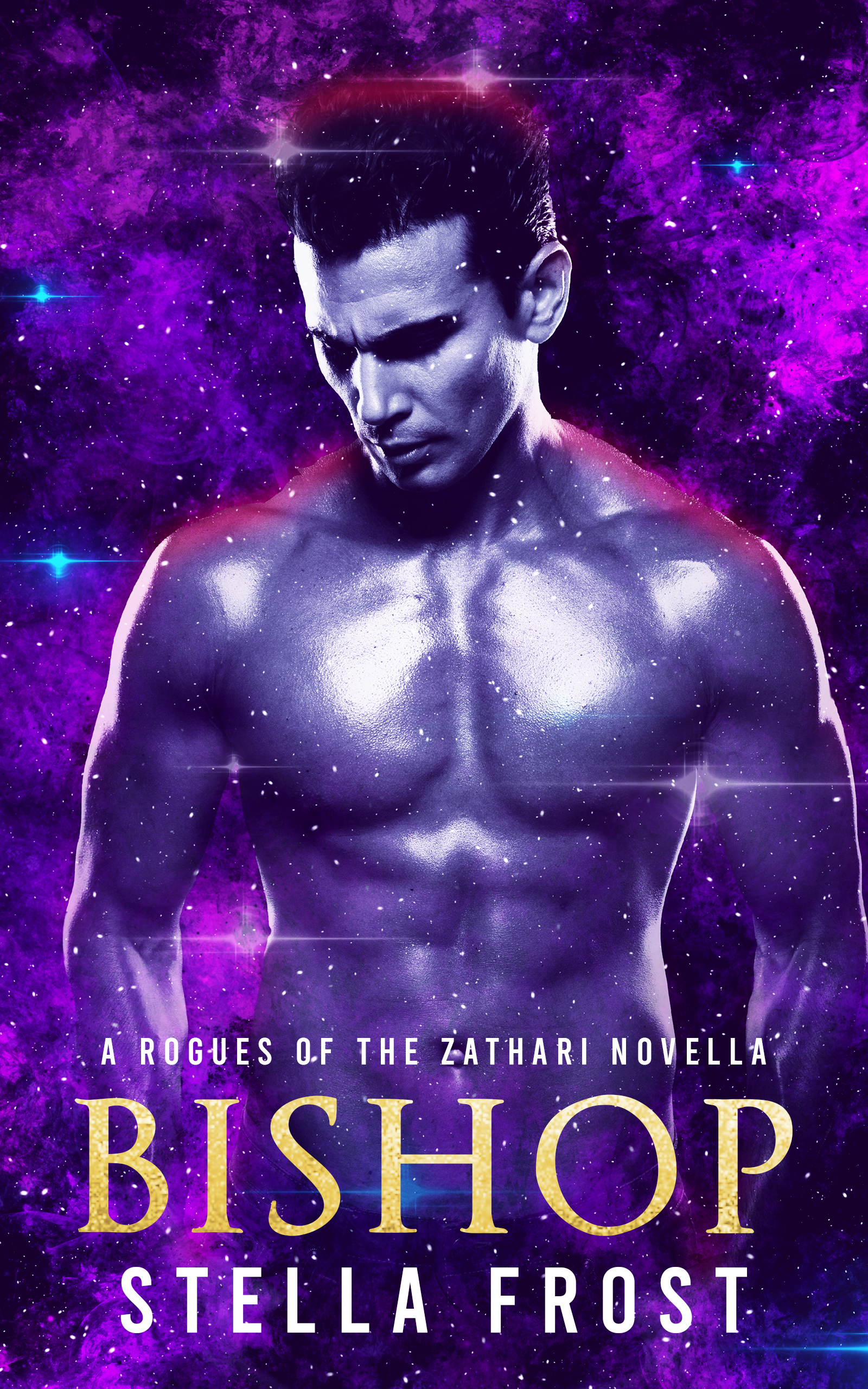 A Rogues of the Zathari Novella
Bishop
Now available for FREE!
I thought I'd finally outrun my past. But when my mate is on the line, I'll sacrifice everything to keep her safe.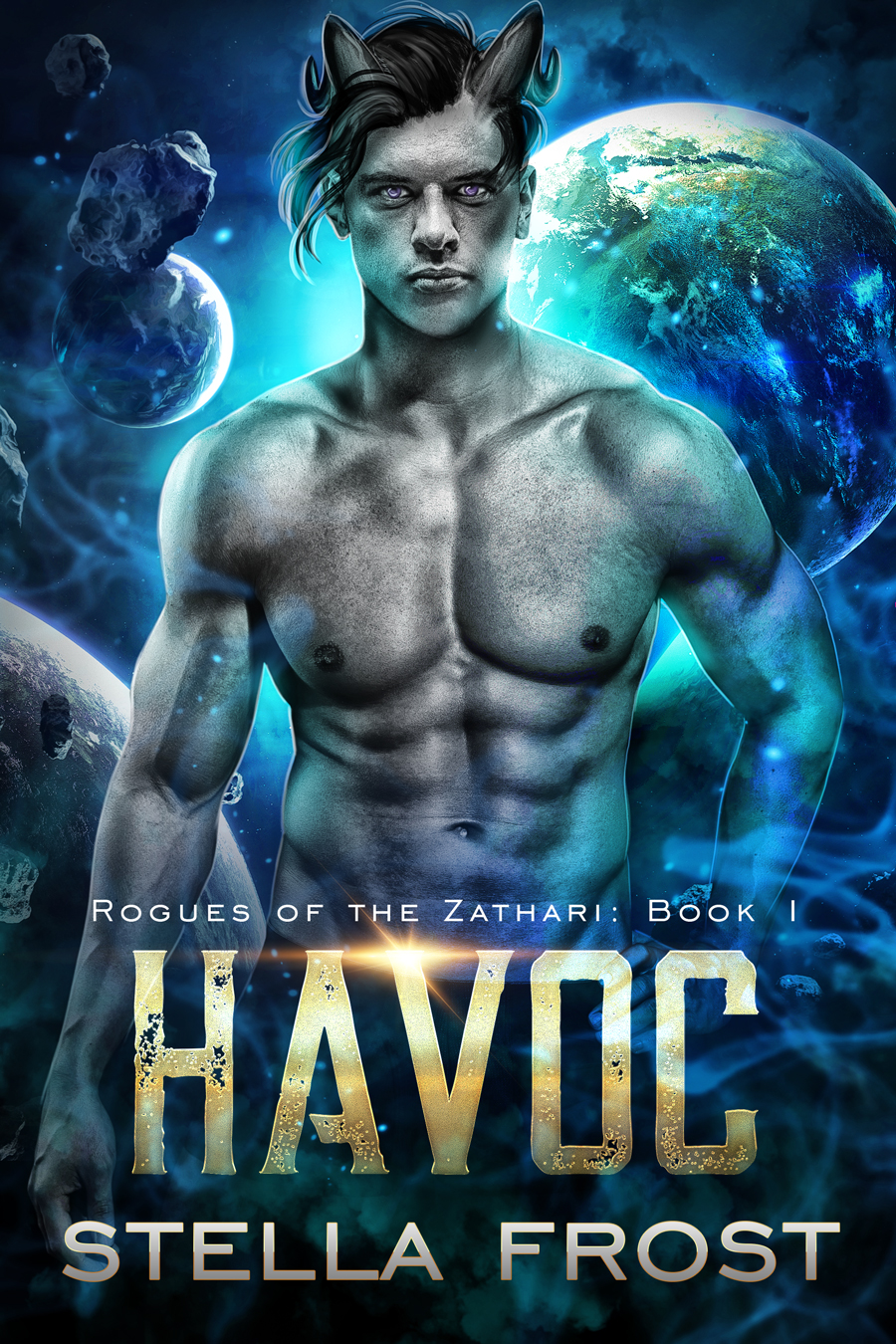 The Rogues of the Zathari: Book 1
Havoc
In my world, you keep what you conquer. Now she's all mine.
Dropping down to Earth was supposed to be a quick, painless job. Too bad one drink with the cute Earth girl ended up with me drugged and bound on my own ship. I thought I taught her a lesson, but all she learned was that the sparks fly between us. Now we both want more, no matter how explosive it gets.
If I was smart, I'd drop her in the desert and let the dust storms finish her. If I was smart, I wouldn't give her a second chance to trick me. I definitely wouldn't take her to bed and promise to show her the stars.
No one said I was smart.
An everyday smuggling run turns into something more with Vani at my side and in my bed. She's the sweetest cargo I've ever carried. But when someone threatens to take her away, I'll tear through everything stupid enough to stand in my way.
She's mine, and no one steals what's mine.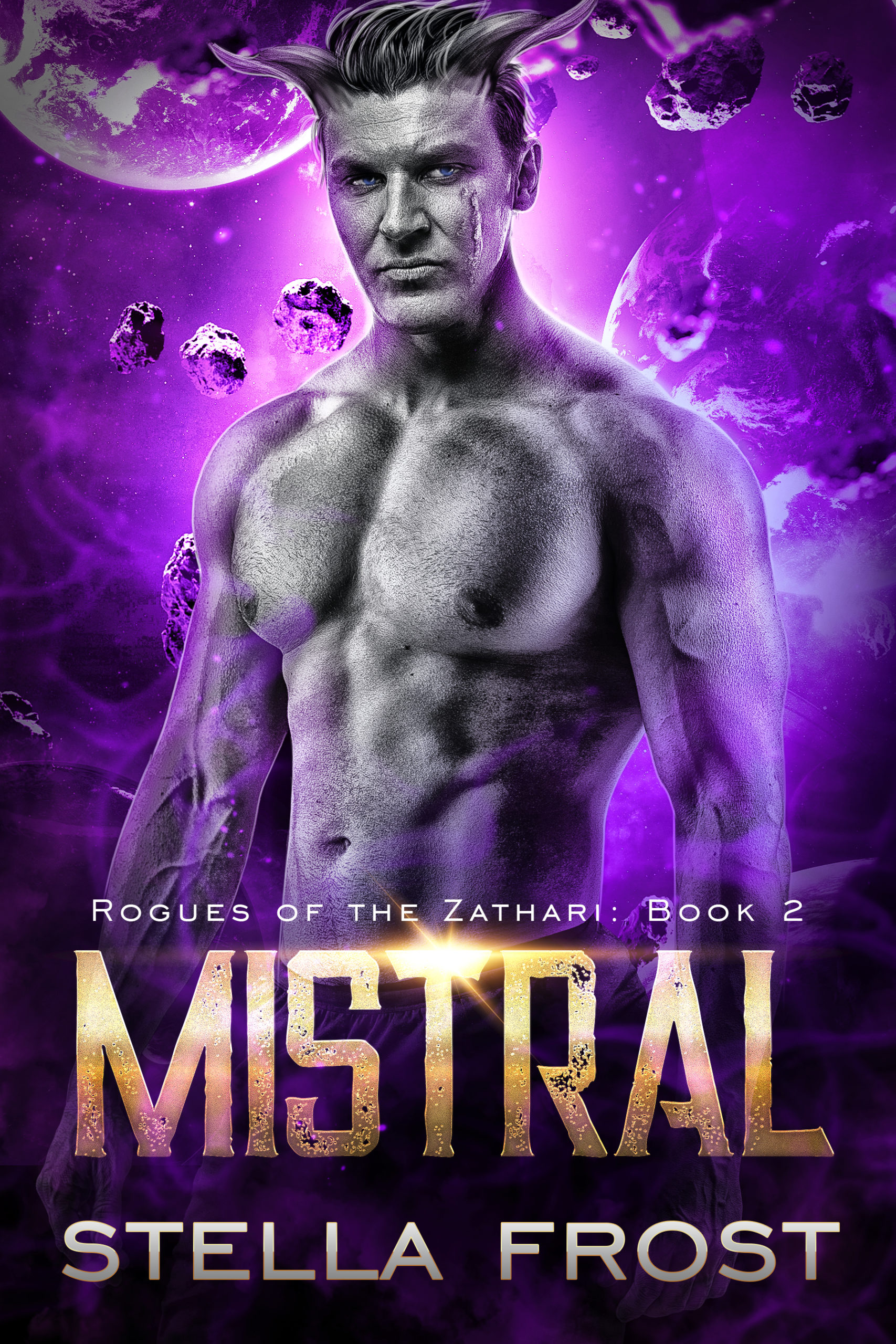 The Rogues of the Zathari: Book 2
Mistral
She owes me her life. I owe her my heart and soul.
Mercenary work pays the bills and passes the time, but this job is personal. Someone's selling Zathari women from my home planet, so I go undercover to find the scumbag and put a permanent end to his ugly business.
Then I see tiny, human Helena on my target's arm, wide-eyed and terrified, and everything changes.
I pay a hefty sum to save her, with every intention of buying her a one-way ticket back to Earth. But I soon realize that this intriguing human is not only beautiful, but brave and stubborn beyond reason. She insists on staying by my side and posing as my stunning new purchase. Infiltrating a slave auction on a mysterious space station won't be easy, but with her insider knowledge and keen mind, she's a valuable asset.
I promised to send her back to Earth, but as we spend more time together and her fiery spirit sears into my heart, I don't know if I can let her go. Even if I have to sacrifice the mission and my soul to keep her.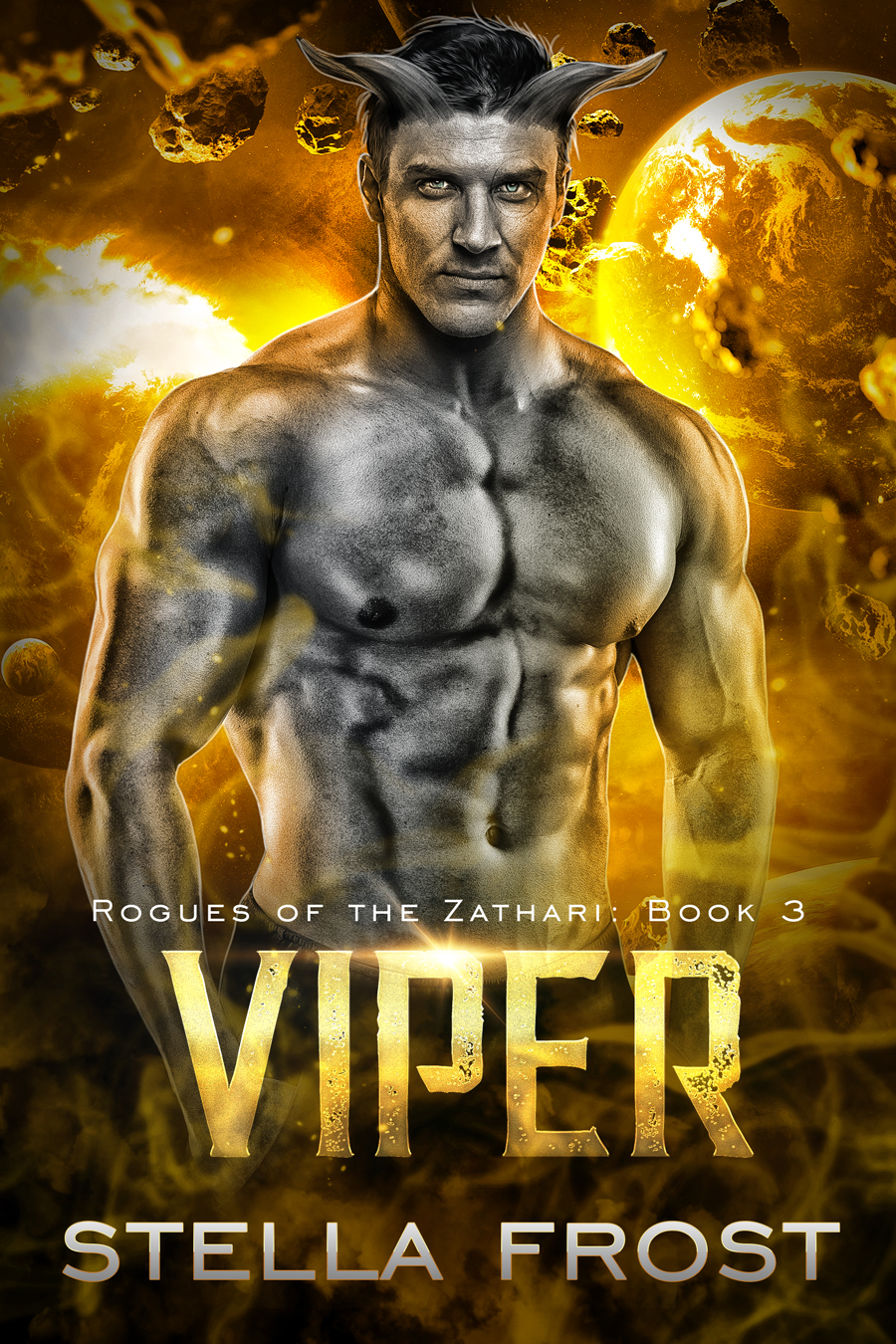 The Rogues of the Zathari: Book 3
Viper
I met the girl of my dreams. Then I ruined her life.
With my brothers all finding starbound mates, I need a distraction from my loneliness. Carrying out a massive heist on a luxurious intergalactic cruise ship is a good start, but a fling with Kiersa, the adorable human housekeeper, is even better.
What starts as a hookup turns into something real. She's funny and charming, and every minute away from her has me thinking about seeing her again. I can't stop thinking about the crazy idea that she might be my mate.
But when the smoke clears from the heist, the unthinkable happens. Kiersa takes the fall for my crimes. Instead of taking her on a dream vacation, my actions have condemned her to a life sentence. And now I'm the only one who can clear her tarnished name.
With my criminal past, one wrong move will send me back to prison, but I'll do anything to save her, even if it means sacrificing myself.
The Rogues of the Zathari: Book 4
Wraith
I was cursed from birth, but she could be my salvation.
Born in a prison and forgotten by the Wayfarers, I'm not destined for a starbound mate like my idiot brothers. When I go home to rest and recuperate from a taxing treasure hunt on a radioactive planet, I'm just killing time until the next lucrative job takes me off-planet.
Until I meet her. Naela's fiery and smart and beautiful, and she hates me. Maybe because I threatened to shoot her the first time we met.
But when the pretty human miraculously gives me a second chance, I have to wonder if the Wayfarers have a plan for me after all. And when she enlists my help in plotting a ridiculous – but brilliant – scheme to sweep a bunch of kids off of the same prison planet that haunts my memories, I take the deal.
Scheming together gives me a chance to spend more time with her, but our relationship is delicate. She's carrying heavy secrets and deep scars, and I know that one wrong move could destroy her. I've outrun the law and slain leviathans on forgotten worlds, but earning Naela's trust is the hardest thing I've ever done. And in the end, her demons may be too big for me, but I'll fight to the very end for her.